See How the Toyota Tundra Pickup Compares to its Westminster Rivals
When you're in need of a dependable, hard-working truck, you owe it to yourself to visit Koons Westminster Toyota and examine our inventory of Toyota Tundra pickups. While other automakers regularly toot their horns about how tough their trucks are, the true test is when you compare the various models side-by-side. We took the liberty of putting the Tundra in head-to-head tests with the Ram 1500 and Chevy Silverado 1500; read on to see how things shook out.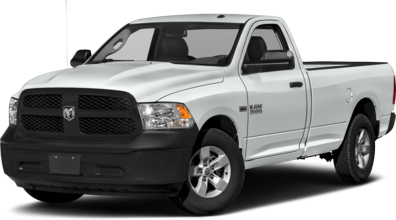 Toyota Tundra vs. Ram 1500
Cost
When you compare Manufacturer's Suggested Retail Prices for entry-level two-wheel drive models of each truck, the Tundra starts out more than $2,000 less than the Ram 1500. That's a serious amount of money that you can choose to either pocket or put towards adding technologies or features to the Tundra. It's also vital to note that the Tundra is estimated to have between $1800 and $5400 less in five-year cost-of-ownership costs than the Ram 1500 and that the Tundra has a significantly estimated higher resale value. So not only do you pay less with the Tundra to start, you'll continue to save over time -- and regain more of your investment when you decide to sell your Tundra.
Performance
From Rockville to Hanover PA, truck owners want the ultimate when it comes to performance and capability. The standard 5.7-liter V8 that powers the Tundra makes 310 horsepower and 327 pound-feet of torque, far more than the Ram's standard 3.6-liter V6 and its output of 305 horsepower and 269 pound-feet of torque. That power difference shows up where it matters, with the Tundra boasting a towing capacity of 6,400 pounds; the Ram 1500 is only rated to tow 4,210 pounds.
Safety
When it comes to safety, it's always a good idea to turn to the experts at the Insurance Institute for Highway Safety. According to them, the Toyota Tundra performed better than the Ram 1500 when it comes to frontal crash, small overlap front crash, and roof strength tests. Both trucks come with standard airbags, four-wheel antilock brakes, traction control, and electronic stability systems.
Toyota Tundra vs. Chevrolet Silverado 1500
Cost
While the initial MSRP for the Silverado is slightly lower than that of the base Tundra model, you can get a fully-equipped, top-of-the-line Tundra for much less than a top-end Silverado's going to run you -- about $10,000 less, to be honest. Factor in the fact that the Tundra boasts a much higher resale value than the Silverado delivers, and that typical repairs for the Tundra cost less than they do with the Silverado, and it's clear that the Tundra offers the better value overall.
Performance
Once again, the Tundra comes out on top when comparing standard engines. The Tundra comes with a 5.7-liter V8 that manufactures 310 horsepower and 327 pound-feet of torque, while the 4.3-liter V6 that powers the Silverado 1500 tops out at 285 horsepower and 305 pound-feet of torque. The Tundra is rated to tow 6,400 pounds, while the Silverado has a 5,500-pound capacity.
Safety
Both the Tundra and the Silverado 1500 offer the protection you want, featuring standard driver and passenger frontal airbags, front side-impact airbags, side-impact head airbags, four-wheel antilock brakes, traction control, electronic stability systems height-adjustable front shoulder belts, plastic fuel tanks, daytime running lights, and rearview cameras.
The National Highway Traffic Safety Administration notes that the Tundra is safer than the Silverado in their proprietary NHTSA side-impact crash tests, better absorbing the impact and protecting the cab's occupants.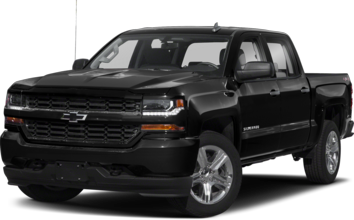 Visit our Westminster Showroom to Explore the Toyota Tundra Pickup
Make the easy drive from Baltimore or Frederick to our showroom and meet with one of our team members to learn more about the Tundra. We're always happy to explain features, answer any questions, and put you behind the wheel for a convenient test drive.