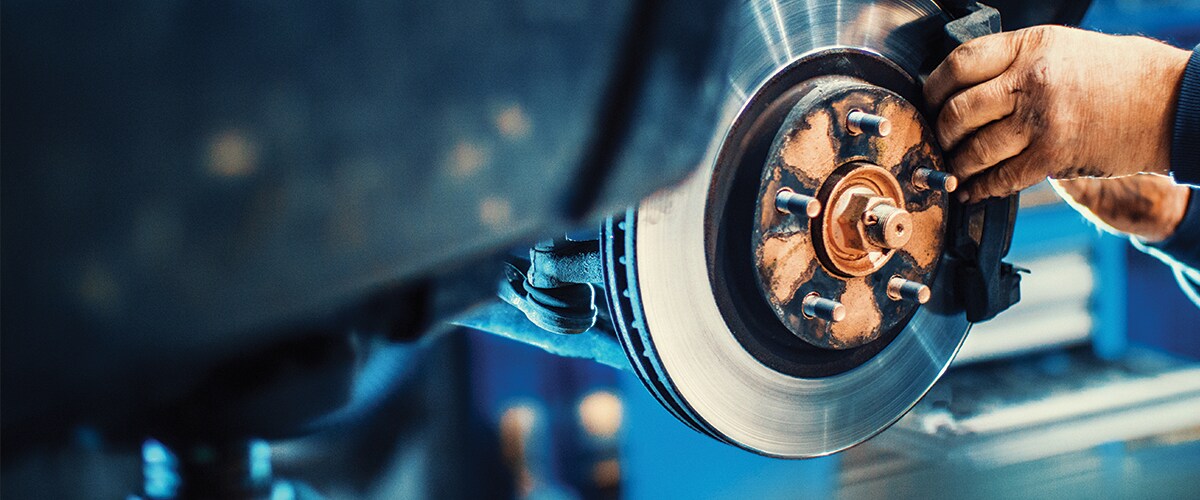 Brake Service at Koons Westminster Toyota
Ensure that you're cruising with confidence and safety, schedule a brake service appointment at Koons Westminster Toyota. Our team of service professionals know the ins and outs of brake service so that you don't have to. Let our team of professionals take care of all your brake repair so that you can get back to the roads and on with your life. Schedule a brake service appointment at Koons Westminster Toyota today by heading over to our online service center
Brake Pad Service
Whether you're tired of listening to your brake screech and grind every time you hit the brake pedal or you're looking to put and end to squishy brakes, drivers can count on the Koons Westminster Toyota service team for assistance. Our team of professionals is ready to assist drivers with everything from brake pad replacement to rotor repair. Finding a service team that you can rely on can sometimes be a long, trying process. Put an end to your search, choose Koons Westminster Toyota.
Schedule Brake Service Online
Our online service center offers drivers a quick and easy way to schedule a service appointment without having to even call our dealership. Of course, if you want to, you can always call our dealership to schedule that way, as well. We strive to provide drivers with a modernly convenient auto experience that ensures flexibility for todays fast-moving world.
Contact Koons Westminster Toyota
Looking to clear up a few questions or concerns before scheduling a brake service appointment? Drivers can contact our dealership to get in touch with one of our service team members, who will be more than happy to help. When you're ready, head over to our online service center to schedule a service appointment right from the convenience of home.