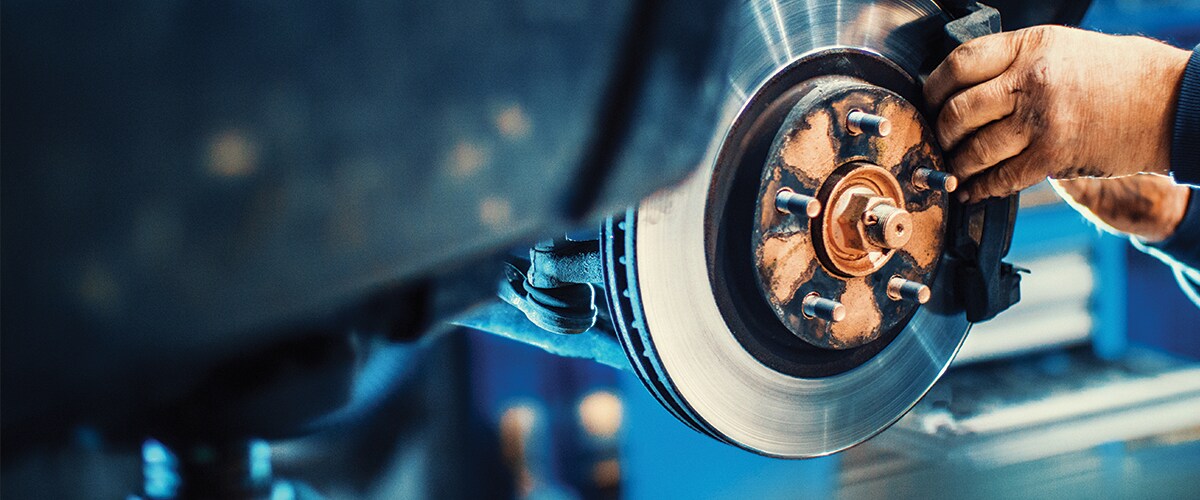 Brake Service at Koons Westminster Toyota
Our team of seasoned technicians is prepared to help Baltimore and Rockville area drivers with a variety of repair and maintenance needs. If brake repair is a primary need that you're looking to take care of, Koons Westminster Toyota can help! From brake pad replacement to rotor and caliper repair, Baltimore area drivers can look to our team of service professionals with confidence!
Signs you may need to Repair your brakes
There are numerous signs that can be helpful in determining whether your vehicle may need brake repair. Symptoms can range from annoying screeching sounds to squishy brakes. Don't wait until the worst-case scenario is occurring to bring your vehicle in for brake maintenance, get ahead of the problem by scheduling a Koons Westminster Toyota service appointment. While screeching is often indicative that your brake pads are completely worn out, before that occurs Baltimore drivers might notice a squishiness to the brakes. Squishy or soft brakes can mean that your brake pads are on their way out. What we mean by squishy brakes, exactly? If it takes a great deal of pressing on the pedal to get the braking response that you'd normally get with healthy brakes.
Brake Maintenance near Frederick
Ensure that you're stopping with the confidence that healthy brakes can bring, stop by Koons Westminster Toyota! Our team of service professionals is ready to help drivers take care of not just brake repairs, but a host of other car maintenance and repair needs, as well! Hanover, PA drivers can quickly schedule a service appointment by calling, stopping by our dealership, or scheduling a service appointment through our online service center. Options abound at Koons Westminster Toyota, schedule a service appointment today!