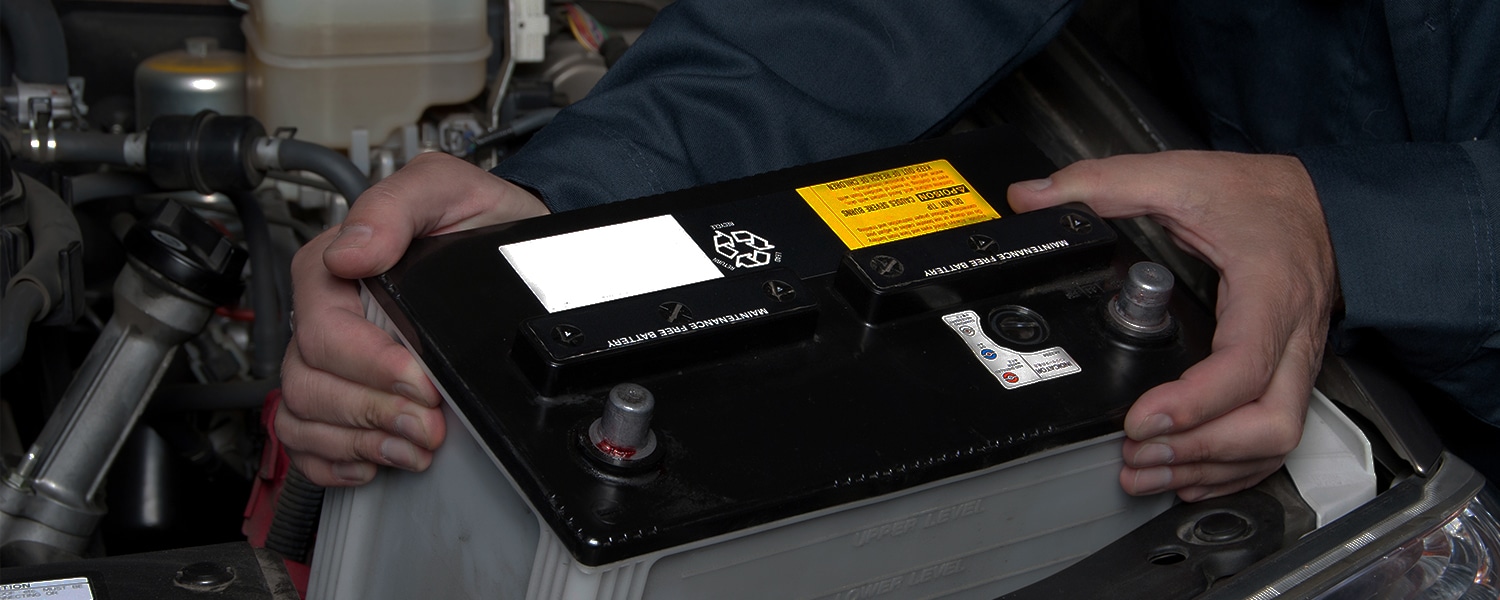 Auto Battery Service at Koons Westminster Toyota
Looking for a professional, straightforward service team to take care of an auto battery replacement? Koons Westminster Toyota can help! Our team of expert technicians can help drivers from Rockville to Westminster (and beyond!) with almost any auto battery replacement needs!
Battery Service Hanover, PA
When it comes to replacing your battery, sometimes it can be difficult to determine the overall health of your battery. There are a few signs drivers can look for to help decide whether a new battery is necessary. For starters, drivers can look to the exterior of the battery for apparent signs of corrosion. Corrosion appears as orange, white, or blue fuzz (corrosion does not always indicate that your battery needs to be replaced!). Additional signs of battery weakness include dimming of lights when turning on your heater and slow turning of the ignition. The classic sign that you're in need of a new battery is when you get a clicking noise when turning your key in the ignition - indicating that your battery is completely drained. Regardless of whether your battery is old, or it's corroded and ready for replacement, the Koons Westminster Toyota team can help!
Ignition slow or refuses to turn
Corrosion on the battery (white, blue, or orange fuzz)
Headlights dim when activating heat
Schedule Auto Battery Service at Koons Westminster Toyota!
Our team of technicians is prepared to help drivers with much more than just battery replacement! Looking for a service team to perform a general inspection for the change of seasons? Our service team can help! Looking for larger, more involved repair needs? Koons Westminster Toyota can likely take care of it! From auto battery replacement to brake repair, tire rotation, caliper repair, and rotor replacement - and many other service needs - Frederick drivers can look to Koons Westminster Toyota with confidence!